HOW IT WORKS
What do pet owners see when they look at your current website?
84% of pet owners believe a veterinarian with a good website is more trustworthy. We work together with you every step of the way to design a unique website that fits your practice.
No Template Sites
We work with you on the design, written content, images and layout for your website, all from scratch.
Your Feedback
You can have as many revisions and reviews as you need at every step of the process.
Your Approval
We make sure to go the extra mile, and we won't go live with your website until you approve it 100%.
WEBSITE DESIGN
Does your website have the features you need to attract new clients?
94% of pet owners search online before they ever schedule an appointment. we create fully customized veterinary websites that can drive business for any type of practice.
Beautiful Websites
Put your best foot forward with an attractive website that invites pet owners to trust you and your team.
Fully Customized
Get all the features and pages your practice needs without paying a premium for them.
You Own It
We write the content and build the website from scratch — you own the finished product and domain.
MOBILE RESPONSIVE
How does your current website appear on smart phones and tablets?
Over 50% of online searches are done on a mobile device. We design veterinary websites that look great and perform well on every platform.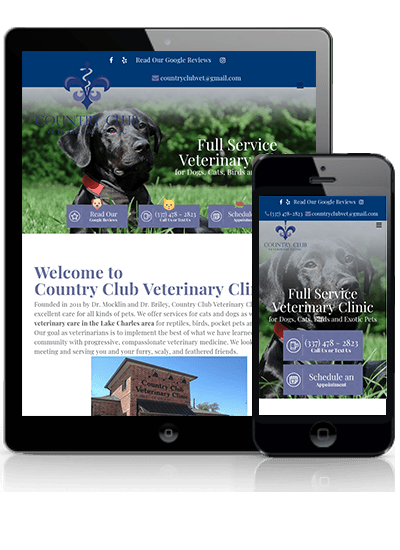 Useable by Anyone
Fast-loading websites make for an easy user experience with potential clients.
Highly Responsive
We make sure the transition from desktop to mobile and back again is seamelss and smooth.
Easy to Navigate
Mobile website menus and features are easy to navigate for any visitor.
SEARCH ENGINE OPTIMIZED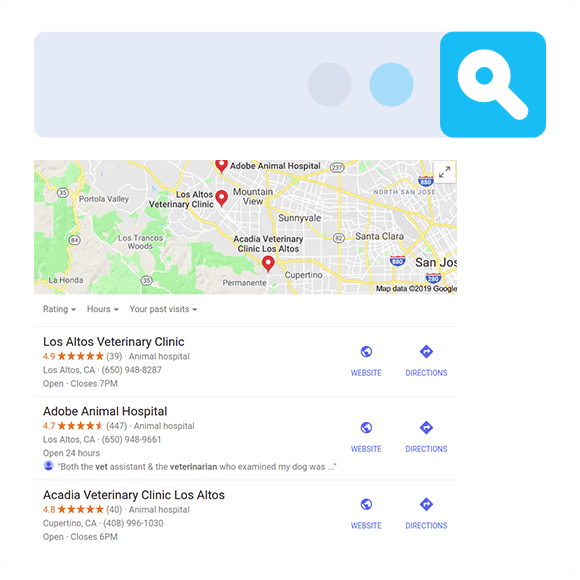 How many search terms does your website show up for on Google right now?
Google accounts for 93% of search engine searches across all platforms. We use built-in SEO to make sure your website shows up in online searches.
Local Searches
We optimize your site so that it shows up in searches done by pet owners right near you.
On & Off-Page SEO
When designing your website, we use a variety of tools to maximize your position in local searches.
SEO Updates
Search engines like Google are always updating their algorithms — we keep you up to date.
INTEGRATED FEATURES
Does your website make it easy for pet owners to schedule an appointment or find your location?
77% of smartphone owners regularly use navigation apps like Google Maps. We make it easy for them to go from your website to your practice with a single click.
Click-to-Call or Text
We make it easy for anyone on your website to call with questions or to schedule an appointment.
Click-for-Directions
With a location map and easy directions, any pet owner can find your veterinary practice.
Forms & Booking
We can add online forms and appointment booking to make it easier for people to schedule.
WEBSITE MAINTENANCE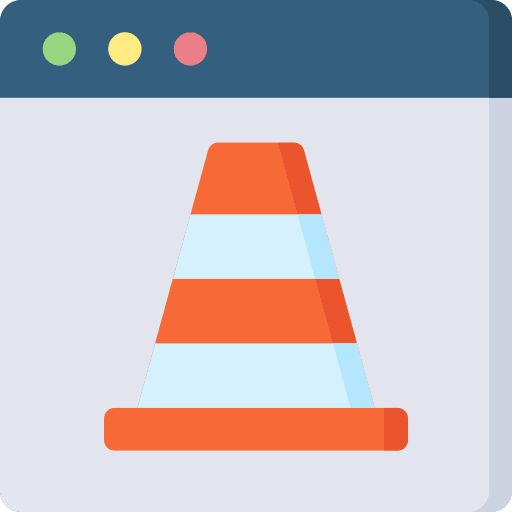 Have you been updating your website regularly to avoid errors or outdated information?
Website issues can drop traffic to your website by 3-4% every day. We keep your site updated and free of problems like broken links or bad sitemaps.
Hours, Location & Staff
The simplest things can leave a lasting impression, good or bad — like having the right hours listed.
Updated Content
We provide unlimited updates and revisions to your existing website pages and content.
Accurate Services
Whether you've added a service or stopped offering another, we can keep your website accurate.
SECURE
Is your current website secure?
44% of people will leave a website that doesn't seem safe. We design fully secured veterinary websites that keep both you and your website's users in the clear.
SSL Certified
SSL Certificates ensure a secure website and offer a boost in search engine optimization.
Website Backups
We make sure the information on your website is backed up and retrievable.
Tech Support
Get the full support of our team for help with technical issues as they come up.
SOME OF OUR RECENT VETERINARY WEBSITES
Country Club Veterinary Clinic
Country Club Veterinary Clinic is a full service animal hospital for cats, dogs, birds and exotic pets in Lake Charles, Louisiana. We rebuilt their website to make it user friendly with easy online booking requests to increase their clinic appointments.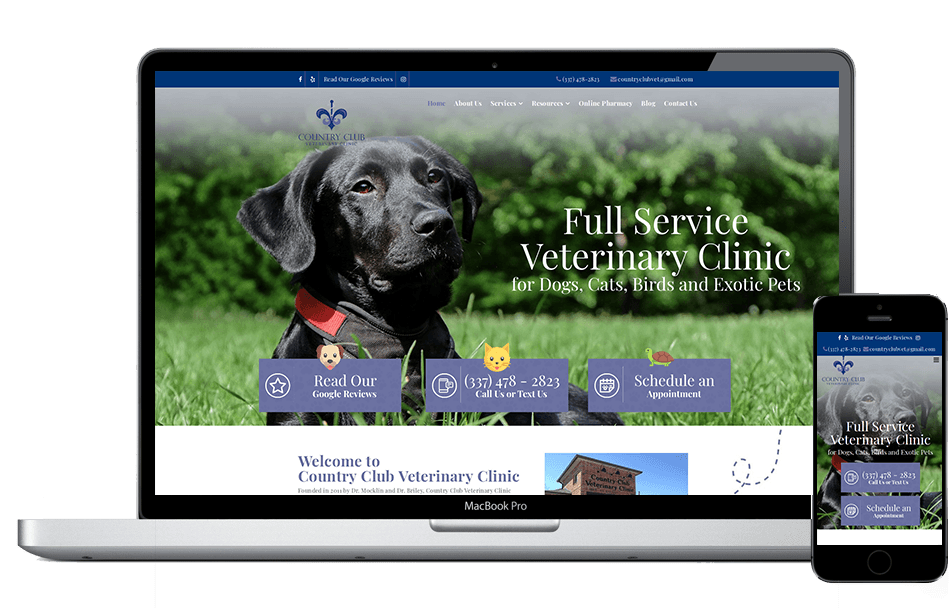 Compass Veterinary Clinic
Compass Veterinary Clinic is a Fear Free Certified pet hospital in Lake Oswego, Oregon. We created a website to highlight their strengths as standard and exotic pet veterinarians. Their website features the amazing work they do through both images and videos, helping to drive interest in their practice in the area.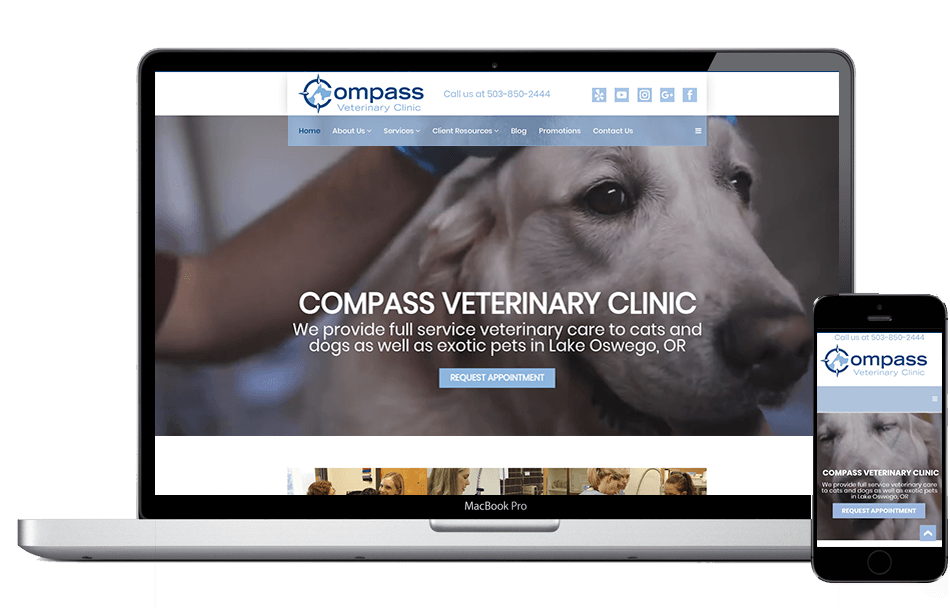 Hampton Park Veterinary Hospital
Hampton Park Veterinary Hospital is a full service animal hospital for dogs, cats, rabbits, pocket pets, avians and exotic animals in Victoria, Australia. We rebuilt their website to be sleek, modern and updated with full integrations for online booking, click-to-call and more.
ABC Veterinary Hospitals
ABC Veterinary Hospitals are a pair of full service clinics in the San Diego area. Our team redesigned their website to better fit their branding and attract new clients, pairing it with Google Ads and social media management to target local pet owners.