Reach more customers by making sure your practice shows up in online searches
We craft the perfect personalized marketing plan to grow your veterinary practice. Your clinic can only be successful when you're seen and heard by pet owners in your area.

Optimized Veterinary Websites
We create professionally designed websites that are unique to your practice & optimized to rank highly on search engines like Google.

Free Management of Targeted Ads
We'll build and manage your Facebook & Google ads to drive traffic to your website and social media pages for free.
Search Engine Optimization Growth
Our professional content creation & blog posting helps you show up for specific services in targeted cities in your area.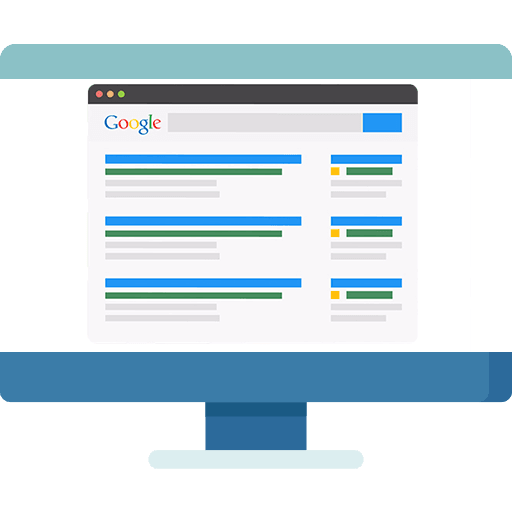 Bring pet owners back to your practice again and again
A big part of maintaining a healthy bottom line for any business is keeping your clients coming back over the years. We'll make sure owners are coming in regularly for their pet's care.

Retargeting Ads
We can specifically target people who are already interested in your practice, making sure they remember your name.

Automated Email Offers
Our automated email program requires almost no input from you. We simply connect to your practice management system to add contacts.
SMS Text Offers
Expand your reach with your current clients with SMS test offers and reminders to schedule appointments for specific services.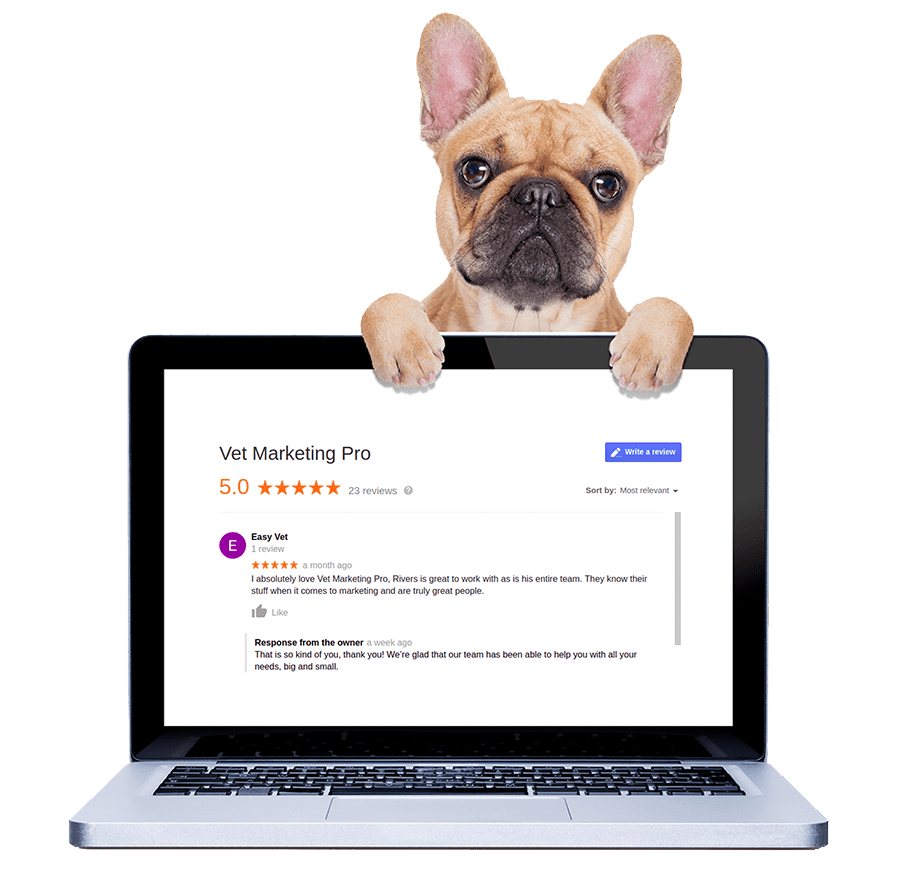 SOME OF OUR RECENT VETERINARY WEBSITES
Country Club Veterinary Clinic
Country Club Veterinary Clinic is a full service animal hospital for cats, dogs, birds and exotic pets in Lake Charles, Louisiana. We rebuilt their website to make it user friendly with easy online booking requests to increase their clinic appointments.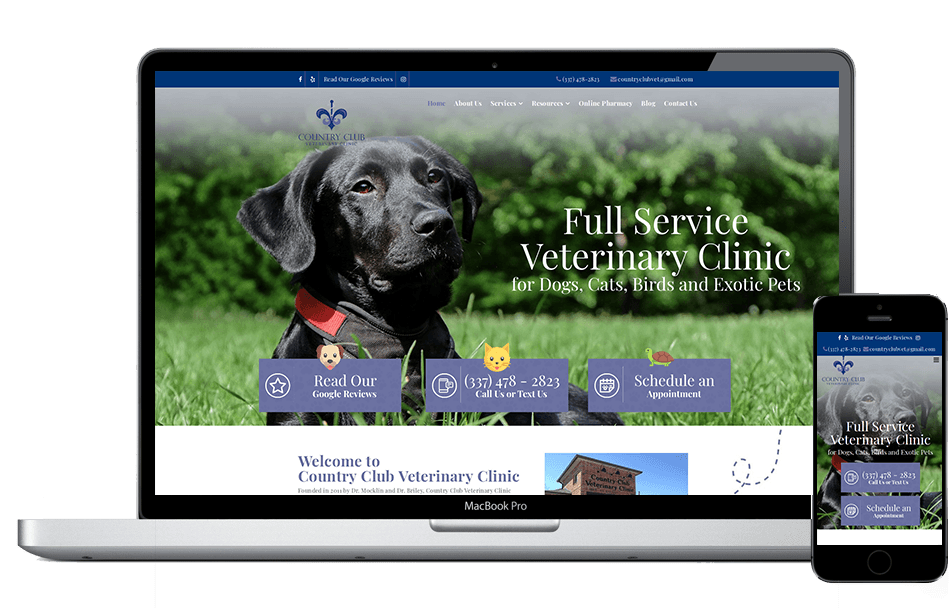 Compass Veterinary Clinic
Compass Veterinary Clinic is a Fear Free Certified pet hospital in Lake Oswego, Oregon. We created a website to highlight their strengths as standard and exotic pet veterinarians. Their website features the amazing work they do through both images and videos, helping to drive interest in their practice in the area.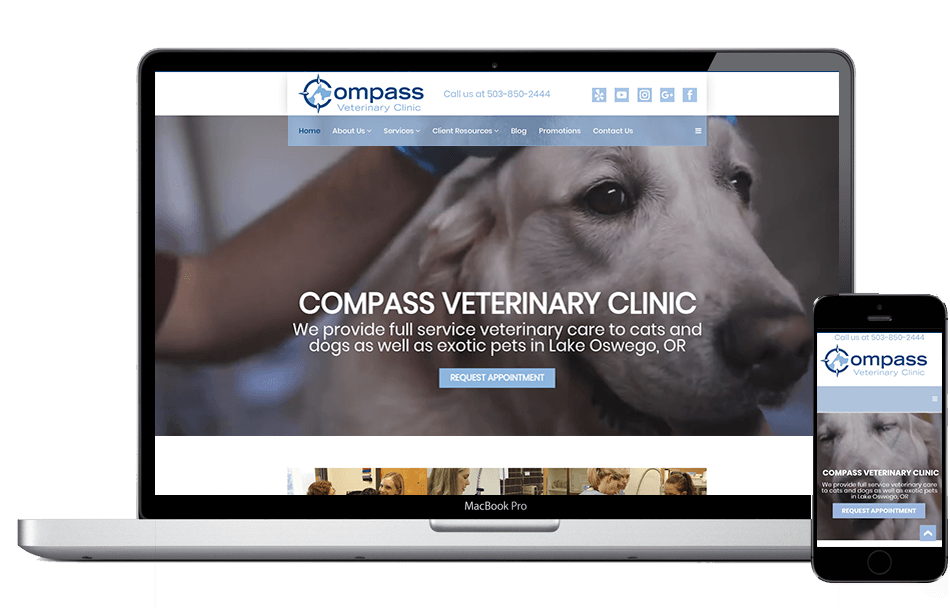 Hampton Park Veterinary Hospital
Hampton Park Veterinary Hospital is a full service animal hospital for dogs, cats, rabbits, pocket pets, avians and exotic animals in Victoria, Australia. We rebuilt their website to be sleek, modern and updated with full integrations for online booking, click-to-call and more.
ABC Veterinary Hospitals
ABC Veterinary Hospitals are a pair of full service clinics in the San Diego area. Our team redesigned their website to better fit their branding and attract new clients, pairing it with Google Ads and social media management to target local pet owners.
News & Articles
Read The Latest In Online Marketing
Keeping Clients in Your Veterinary Practice (aka Client...
Vet Marketing Pro Is Going to PNWVC 2019!...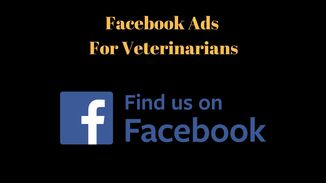 Facebook Ads For Veterinarians...
Getting Your Veterinary Website to Show Up On Google...
Google Ads for Veterinarians...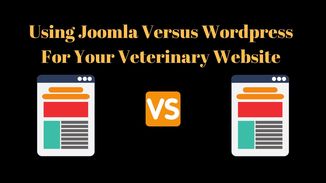 Using Joomla Versus Wordpress For Your Veterinary Websi...