5 Tips for Creating a Social Media Editorial Calendar for Veterinarians
We should probably start out with the basics here -- what is an editorial calendar? In digital marketing, editorial calendars help businesses stay on-brand and relevant to their clients. If you're a veterinarian, think of all the animal-related holidays there are out there (unofficial or otherwise). From K-9 Veterans Day to National Puppy Day, your clients often love these sweet little celebrations. It gets them involved in a bit of community camaraderie, not to mention providing an excellent reason to splash your pages with puppies. Here's a few tips to help veterinarians create their perfect social media editorial calendar.
1. Know Your Platforms
A key part of planning is to know where exactly you want your content to be published, posted or referenced. The most obvious places are your social media platforms -- Facebook, Instagram, Twitter, etc.
What about your website, though? If you don't already, consider adding a blog to your business site to drive extra traffic. We'll cover this topic in-depth soon, but the idea is to publish topically relevant, search engine optimized content that's targeted at your specific ideal clientele. Is there a holiday coming up? How about a blog post about the top foods to watch out for with pets at parties. Is there a big adoption drive going around at the local shelter? Talk about it! Make sure you're adding images to your blog posts -- it can increase your views by a whopping 94%!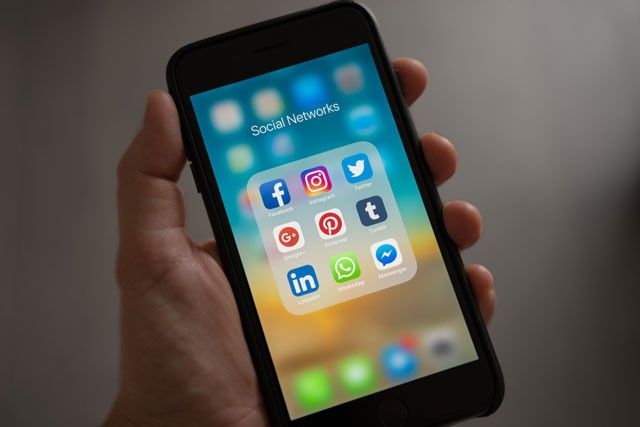 2. Plan for Cross-Posting
Think of the followers that you have on each of your platforms as separate groups of customers. What if you could build your content up in such a way that you encourage your Instagram likes to translate into more Facebook Page views, and vice versa? When planning a social media editorial calendar for veterinary practices, don't be afraid to plan similar content on the same day for different social media platforms.
A great example of this would be an informational blog article or infographic posted to Facebook. You could plan a related image on Instagram as a teaser -- and then use the caption to spark interest in the content that they can click through to find on Facebook.
3. Prefill with Important Dates
Before you do anything else, fill your calendar in with important dates. Are you offering any dental specials in February (hint: you probably should be) or do you have any big events happening at the clinic? If you start there, you can appropriately build up excitement leading up to events. Plus, you'll never be caught unawares when you see that you forgot to find something sweet to post on Mother's Day.
4. Spy on the Competition
Okay, it's not really 'spying' if Facebook's analytics quite literally offers it up to you on a platter, is it? Go on a little reconnaissance mission to identify veterinarians or other businesses that likely target similar audiences.
What types of posts seem to get great engagement from their followers? Are they videos, images, links or text? Controversial, sweet, funny or informative? Do people really love the tearjerker rescue stories? Don't forget to note things like how often and when they post their content.
5. Test & Retest
We've talked before about the importance of testing everything you send out into the world. Once you feel comfortable with your new social media editorial calendar for your veterinary practice (read: when you stop feeling like you're drowning in information) it's time to optimise things. Check out each platform's analytics page and see which types of content seem to perform well. Match future posts going forward, and always remember to retest!
Related Posts
By accepting you will be accessing a service provided by a third-party external to https://vetmarketingpro.com/