Veterinary Marketing Ideas: Facebook Marketing for Veterinarians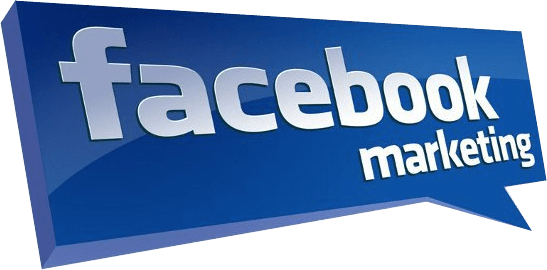 Veterinary Marketing Ideas: Facebook Marketing for Veterinarians
A Facebook Page For Your Veterinary Practice?
Should you have a facebook page for your Veterinary Practice?  Yes of course you should! It's FREE plus there a many other benefits.  Your current clients and potential clients are on Facebook.  Facebook provides a good medium to connect with existing clients which often leads to more frequent visits.  If someone shares one of your posts and they have 300 friends then you just got 300 people worth of free marketing. Yes that is one of the reasons why facebook marketing works so well for Veterinary Practices.  In addition 85% of pet owners are on Facebook which provides a natural path for you to get more clients.
Every time someone likes your post...YOU GET FREE MARKETING because their friends saw that they liked your post.  Every time someone comments on your post...YOU GET FREE MARKETING because all their friends see them commenting on your post.  Every time someone shares your post...YOU GET FREE MARKETING. If you get get reviews on your facebook page then pet owners who move to your area will see those reviews when they go online. So yes having a Facebook Page and a Facebook strategy for your Veterinary Practice is a must if you want to have a successful marketing plan.  Below I will give you a simple formula that you can apply today to setup a Facebook Plan and Strategy for your Veterinary Practice.
Build Your Foundation!
Your facebook page should have the same branding, images, content and messaging that you have on your website.  I even recommend using the same picture that you have on your website as the main picture on your facebook page.  You want to have the same consistent branding between your facebook page and website that way clients and potential clients will easily be able to recognize your branding and messaging when they encounter it.  This is about Brand Building also!  
In addition make sure all your information is correct and your hours are correct.  Under the services section you can list all the services that you provide.  Make sure that you have the "Reviews" tab turned on because you want to give your clients a place to give you positive reviews.  Make sure you have entered your website and any other social media profiles that you have for you Veterinary Practice.  In addition you need to add your mission statement and a short description of your clinic.  The messaging should match that of your website.  Setting up the proper foundation and using consistent messaging and branding is the 1st Step to implementing a successful strategy for Facebook Marketing for your Veterinary Practice.
Develop and Post Content
Once you have your Facebook foundation built the next thing to do is develop a strategy for your facebook page moving forward.   You should have two main goals: 1. Engage Existing Clients 2. Engage Pet Owners who are currently not your client.    In order to achieve those goals you (or most likely a member of your staff) should post on your Facebook Page for your Veterinary Practice at least one to two times per day.   You are wanting people to like, comment and share on your posts and in order for that to happen your posts have to be fun, entertaining, relevant and informational.  To make things simple we will look at 4 different types of posts that can be implemented into your Facebook Marketing Strategy to accomplish those goals:  1. Cute & Funny 2.  Current Patients 3. Specials / Discounts   4. Relevant Content.
Cute & Funny - Everybody loves cute cat and dog videos, in fact they are the most watched videos on Youtube.  So might I suggest following a few facebook pages that share and post cute and funny dog and cat videos.   Here are a few examples of some good ones.  Remember the more likes that they have indicates that more people like their videos.

@CuteCats2016

@myDogVideos

@funnycutedogvideos

. Now tell whoever is managing your Facebook page to follow these pages also..  Whenever they see a video they love in their Facebook feed they can share it to your facebook page.  This is simple and easy and it only takes a few seconds each day to do this.  The reason that this method works so well is because everyone loves cute and funny cat and dog videos which will significantly increase your chances getting someone to like your post, comment on your post or even share your post.  That means FREE MARKETING.
Current Patients - This is another easy one that people on the internet like. Have your staff member that is managing the facebook strategy take some pictures of patients after their treatment. Then you can tag the owner of the pet also in the post.  So for example when Mrs. Smith brings in her little Mr. Whiskers for some dental care you can take a cute picture of Mr. Whiskers when Mrs. Smith returns to pick him up.  You don't need to do this with every patient but once or twice a day is great.   The picture can be titled, "Mr Whiskers after his teeth cleaning".  It is important to ask the owner before taking the posting the picture which is why we suggest doing it when they pick them up.  When your staff member is taking the picture they can even ask Mrs. Smith if she minds being tagged in the post.  This is what you want.  That way all her friends will see that she takes Mr. Whiskers to your Veterinary Clinic for care.  This more FREE MARKETING.
Specials / Discounts  -  If you are running a special or a discount for a particular service that you offer then rolling it out on Facebook only makes sense.  Remember there is no cost to post your discount or special on Facebook.  We suggest coming up with one good special or offer per month and then each week of that month you can post your special on your page reminding your clients of the special running that month.
Relevant Content -  This is your chance to share relevant content about the Veterinary Industry and your chance to channel any veterinary philosophy that you may have developed.  You can share stories that you have come across or even write the content yourself.  Here are some ideas for relevant content that you can share or create.   Why Spay & Neutering your Pet Matters!  Summer Tips For Ticks!  Diet and Nutritional Information! Grooming tips and information.  This relevant content is important because your existing clients will read it, digest it and often time implement any recommendations that come along with the relevant content.

Follow these tips and you are well on your way to developing a Facebook Marketing Plan for your Veterinary Practice that will be both engaging and bring in new Patents.
Want More Free Ideas?
We hope these five practical solutions will help your veterinary practice grow quickly. If you are interested in receiving additional support to create your business's online presence visit our website at www.vetmarketingpro.com to download our free case study and Learn How A Veterinary Practice Increased Their Online Leads By 340% In..30 Days!

Related Posts
By accepting you will be accessing a service provided by a third-party external to https://vetmarketingpro.com/